King & Co

Making it easier to find a new home in Lincoln

We helped local lettings and estate agent King & Co develop a new website during the global COVID 19 pandemic – when their business needed to quickly switch to online-only.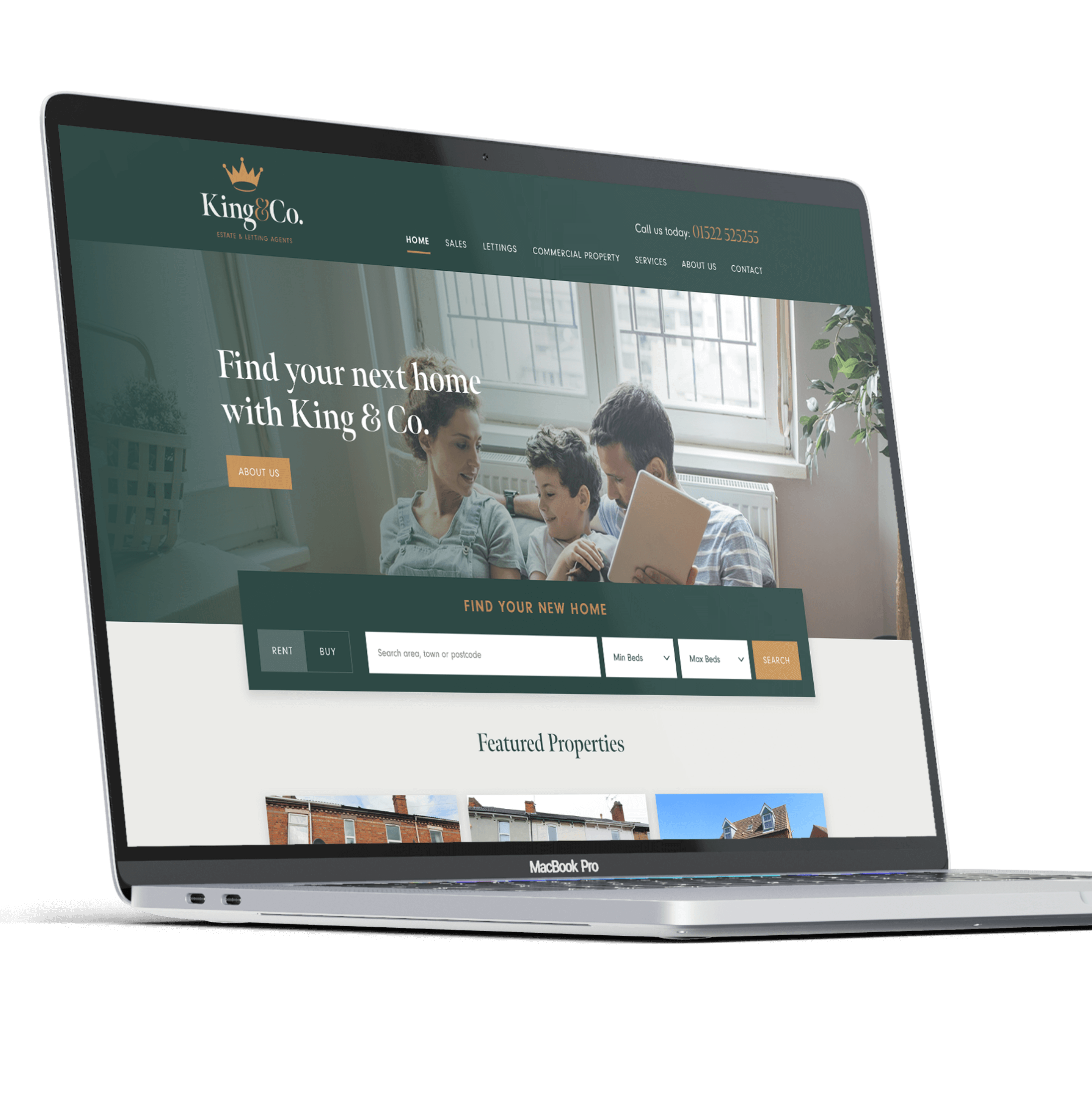 King & Co are a small, local independent estate agency just two minutes walk from Optima's office
Having completed a smart new rebrand for King & Co, they asked us to create a new website to showcase their available properties by integrating with Jupix, the estate agency CRM and marketing platform.

It was important the new website reflected King & Co's personality and values – those of a small independent agency dedicated to providing exceptional customer service, so we made sure that alongside the property portal, we conveyed the brand story and maintained a human tone of voice through the website copy and style.
King & Co's business is a mix of lettings and properties to buy, and both types are given equal prominence. Optima developed a simple, intuitive property search for the website. The property details are imported directly into the site from Jupix and provide the user with a full property overview in a minimum of clicks.
Jupix is a back-end software system that unifies sales, lettings, property management, and client accounts so that it's all in one place. As Jupix contains all the individual property details and is cloud-based, Optima needed to create a custom API integration to enable the new website to automatically retrieve the property images, descriptions, sizes, prices, etc.

The result is a sophisticated website which is very user-friendly and works across all device sizes, allowing potential purchasers to find properties and make enquiries. Crucially, the website requires no manual input to update it with property details, saving the client much time.
Design
Design
A brand symbolising hope and courage for the worldwide diabetes community